SERVICES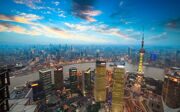 We provide the following services
assistance in renting and selling of real estate in Moscow and Shanghai;
services for the acquisition of land, buildings, workshops, in Russia and in China;
services for buying new and used equipment, machinery, machines, spare parts;
representation of your company in Moscow and Shanghai;
translation services;
due diligence of companies in Russia and China;
courier services;
escort in Moscow and Shanghai.
Real estate transactions
If you need to rent a property in Moscow or China, to carry out its sales, we will help you to choose the appropriate option to find a buyer. We provide a full range of services related to legal support of transactions. Our experts are thoroughly aware of the legislation of Russia and China, so every operation will go smoothly and you will be insured from unforeseen circumstances.
If you come to China, we will help you rent a home on favorable terms. Similar services are provided to businessmen, students and investors who come from China to Moscow or Moscow region.
If you will attempt to carry out any operation with real estate in a foreign country, you will find many unpleasant surprises, because each law has its own peculiarities. In addition, you will spend a lot of time looking for a suitable place. We all take on challenges and solve them in minimum time.
If you want to buy land, a shop, a farm or any other building in Russia or China, contact our company. We know how to quickly find an option that matches your requirements and also have considerable experience that allows you to quickly and correctly make a deal.
Assistance in purchasing new and used equipment
In China, you can buy a low cost used equipment, car and other equipment, and spare parts. Surely you don't know where to find these offers and how to make sure the quality of the product. We will find what you need at the best value, but also help to solve the issues of customs clearance of goods and transportation.
For foreign citizens
investors we provide similar services in Moscow. Cooperating with us you will feel at home as you have a reliable partner.
Information for investors:
We sell land for production in especially economic zones of Russia.
Advantages of Special Economic Zones:
1) Tax benefits for 49 years
2) Guarantees of immutability of the rules.
3) Income tax 2% the first 8 years, 7% the next 6 years, 15.5% the rest until 2064
4) Property tax 0% 10 years from the date of registration of property.
5) Transport tax 0% 5 years from the date of registration of the vehicle
6) Import: purchase of equipment and raw materials for their needs without VAT and customs duties.
7) Assistance in obtaining ownership of the land.
8) Support at the federal level.
9) Assistance in the design and construction of industrial buildings.
10) Ready-made infrastructure: utilities, all communications, transport accessibility of land.
If you need to find new equipment, metals, pipes and other goods in Russia or in China, we accomplish this task as quickly as possible. You only need to set a clear task, the rest is already our concern. We long time cooperate with reliable suppliers that provide quality product at the most attractive prices.
Representation of interests of companies
If you do international business, then without a representative in another country you can not do. This allows you to quickly solve the most important issues. We represent foreign companies in Moscow and in Shanghai, participate in negotiations, finding partners, and solve all the current problems in another country.
You can do things at home and not to worry about what happens abroad. Our reliability is not in doubt. Cooperating with us, you can always count on competent support in solving any problems.
Translation services
Between China and Russia there is a language barrier, so visiting exhibitions and other events, and business trip very difficult. Without an interpreter is not enough. Our staff is thoroughly proficient in Russian and Chinese languages, therefore, will help you to find mutual understanding with foreign partners to understand what's going on at the event and will support in solving current issues that arose during the trip.
Courier services
If you need to transfer the goods or documents in Shanghai or Moscow, it is not necessary to do it in person. Using the services of our courier, you can be assured that the task will be completed on time. We can also help in the delivery and shipment of any product, and execute all necessary documents and help you quickly and without hindrance to undergo the procedure of customs clearance.
Support
If you came to Russia or China for business questions, study, medical treatment or just in a foreign country is difficult to navigate without a competent escort. Our staff will meet you in airport, help you rent a home or stay in a hotel will accompany you throughout the trip. If you wish to explore the local attractions, our specialist will act as a guide.
Due diligence of the company or product
Before you start cooperation with a foreign factory, plant or company to purchase a batch of product or equipment, it is necessary to check their reliability and quality. Your "Reliable assistant" provides the following services in Russia and in China. If necessary, we engage qualified independent experts and laboratories.
What would you need in Moscow or Shanghai, our company will assist and solve the most complex tasks. You can be sure that we are a reliable partner